metamorepHIIT is
community
fun
all-ages
strength
Providing FUN, FREE FITNESS for all!
We believe fitness should be accessible to everyone, everywhere, regardless of income or access to a gym. That's why we offer free, community-driven workouts to people of all ages and fitness levels.
Our Mission: To inspire an active community lifestyle through guided fitness sessions and accountability!
Our Values: Commitment, Passion, Integrity, Respect, and Enthusiasm
Join us every Wednesday from 7 to 8 p.m. at Rochester Park (north parking lot area). We operate outdoors in all weather conditions.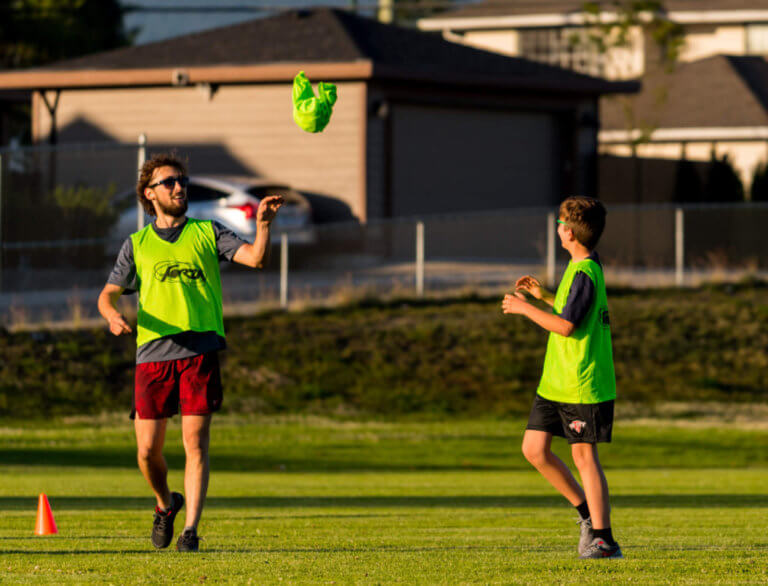 We require some waiver forms be filled out before you can join us:
Fitness Session Structure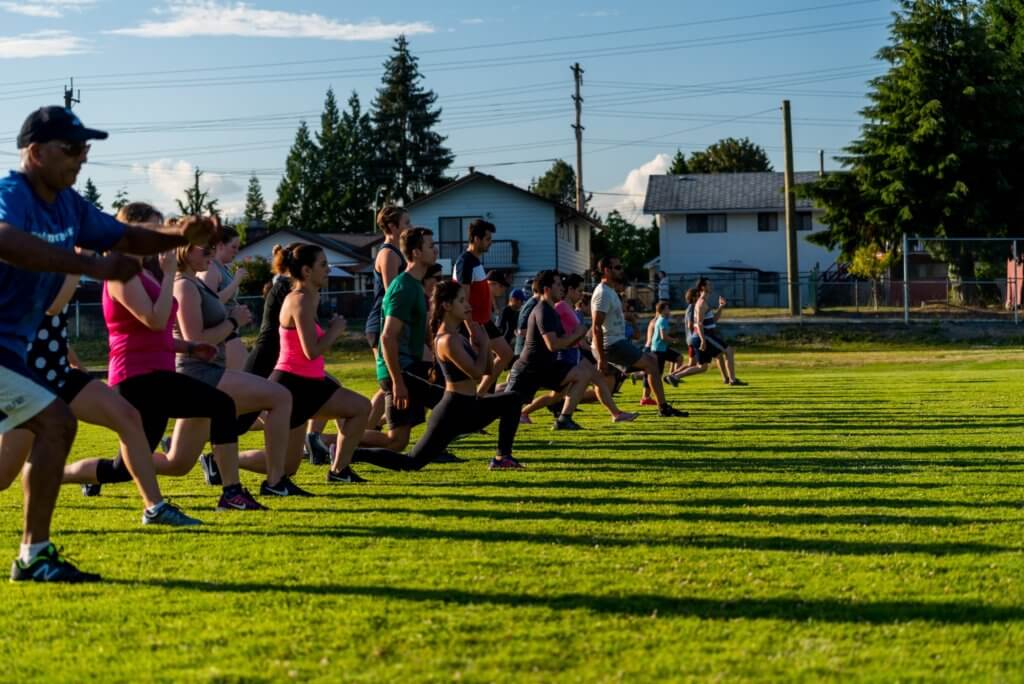 Joint Manipulation:
(Ie: wrist rotation, shoulder rotation)
Benefits: 'Unlocks joints'. Increases range of motion, decreases risk of injury.
General Warm Up (Cardio):
(Ie: jogging, running, jump rope)
Benefits: Gradually increases heart rate and blood flow to your muscles. Decreases risk of injury.
Dynamic Stretch: (Ie: walking knee hugs, butt kickers, high knees)
Benefits: Actively prepares the muscles, warms up the body and takes the muscles through their full range of motion.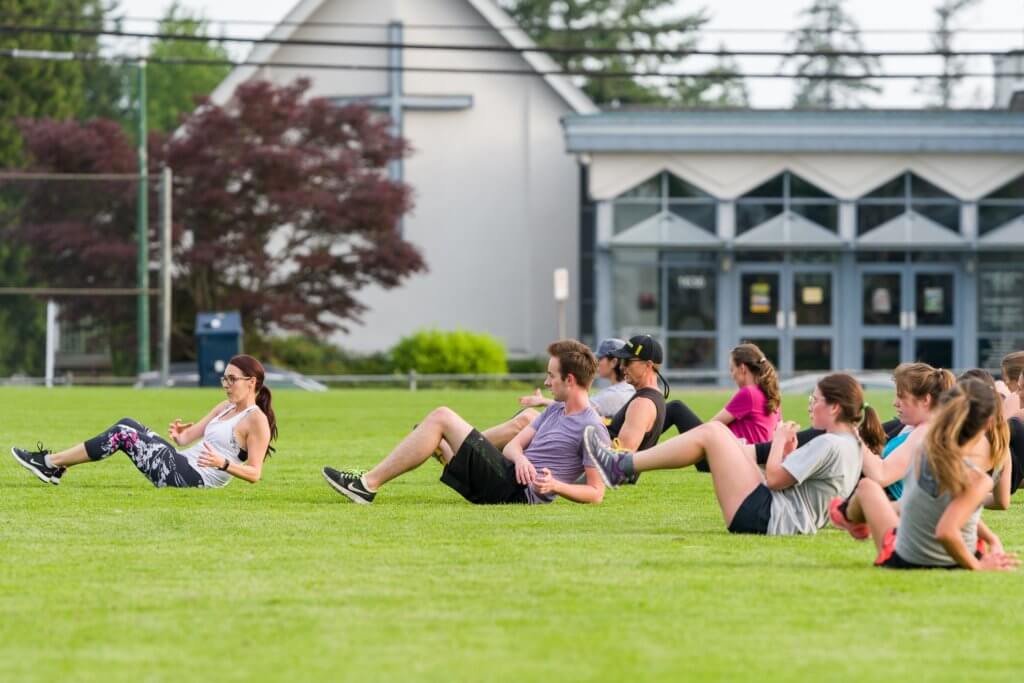 HIIT Training: (Ie: Tricep dips, push-ups, abs, assisted band pull-ups)
Benefits:  Burn more fat and calories in a short amount of time, increase muscle mass, reduce blood pressure, and blood sugar.
(Ie: Capture the flag, wo-man hunt, octopus)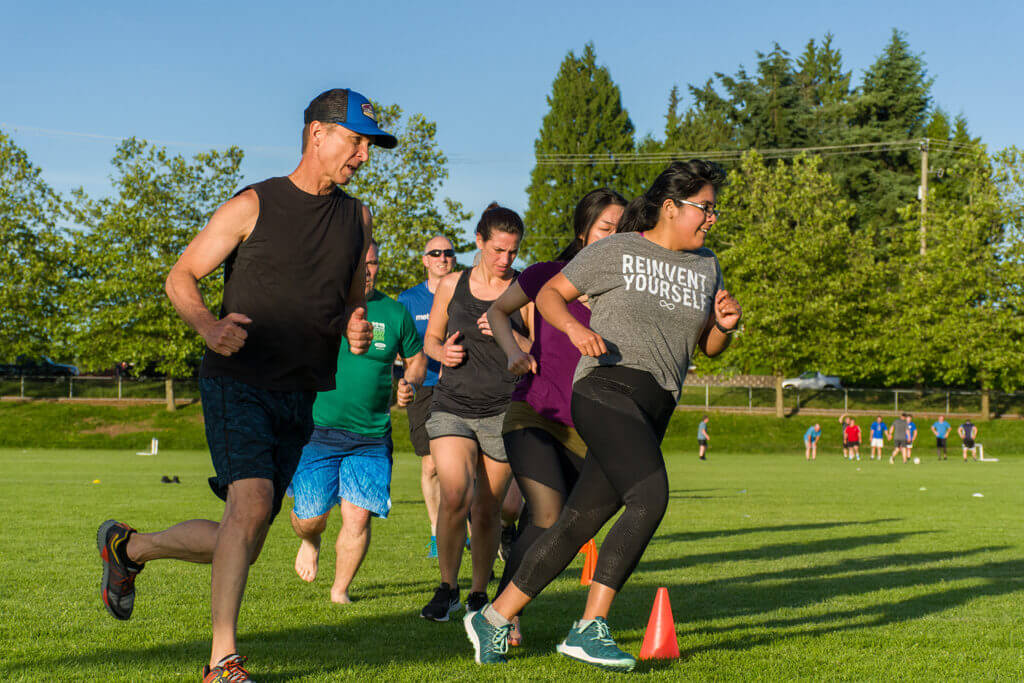 (Ie: walking at the end of your jog)
BENEFITS: Brings heart rate and breathing back to normal, prevents dizziness, removes waste products such as lactic acid.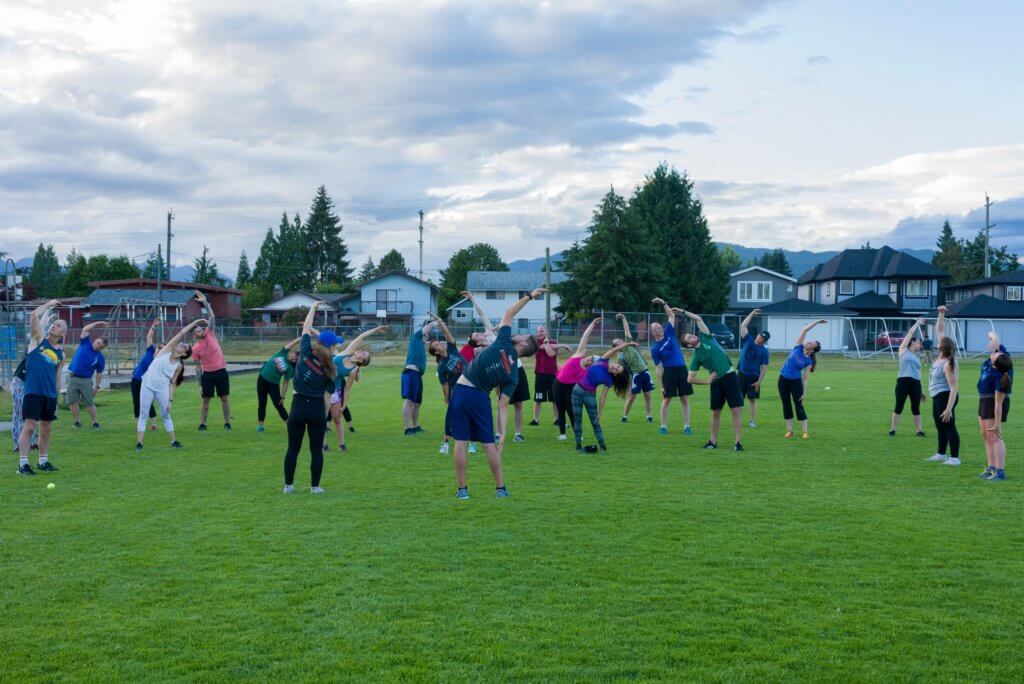 (Ie: standing toe touches, cross-body shoulder stretch)
BENEFITS: Improves flexibility, increases range of motion, improvement in recovery, decreases risk of injury.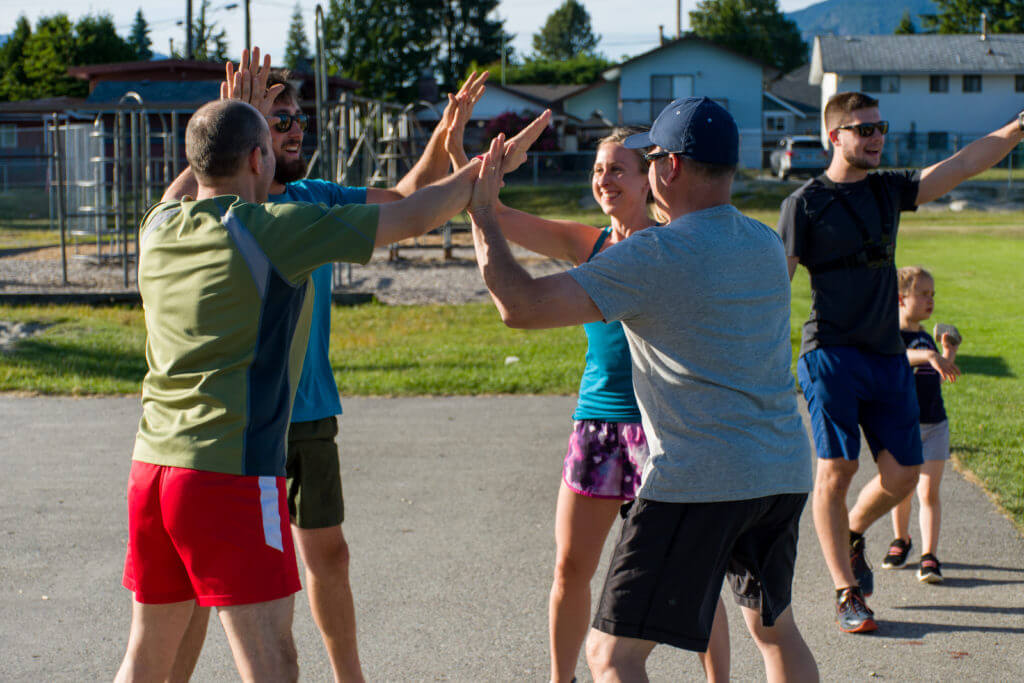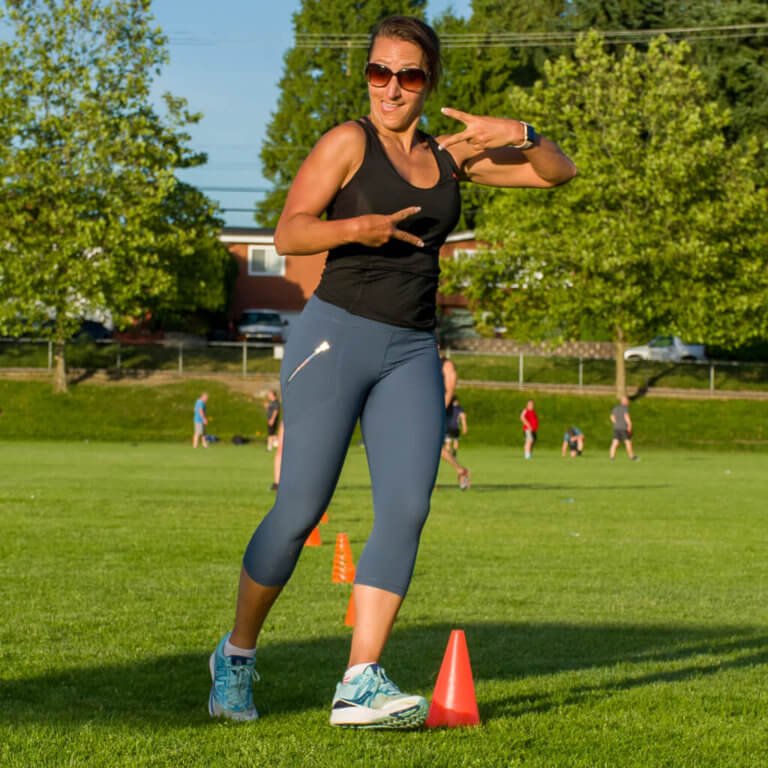 Improve your body, health, energy, and mindset with our fun and customized workout programs. ​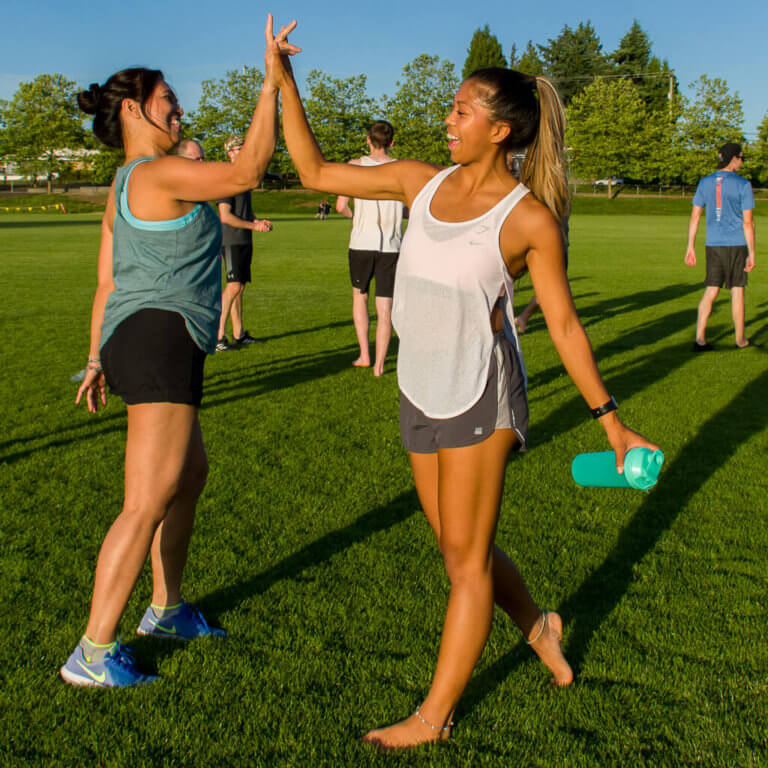 To develop a community of people that will motivate and encourage each other to improve their health and wellness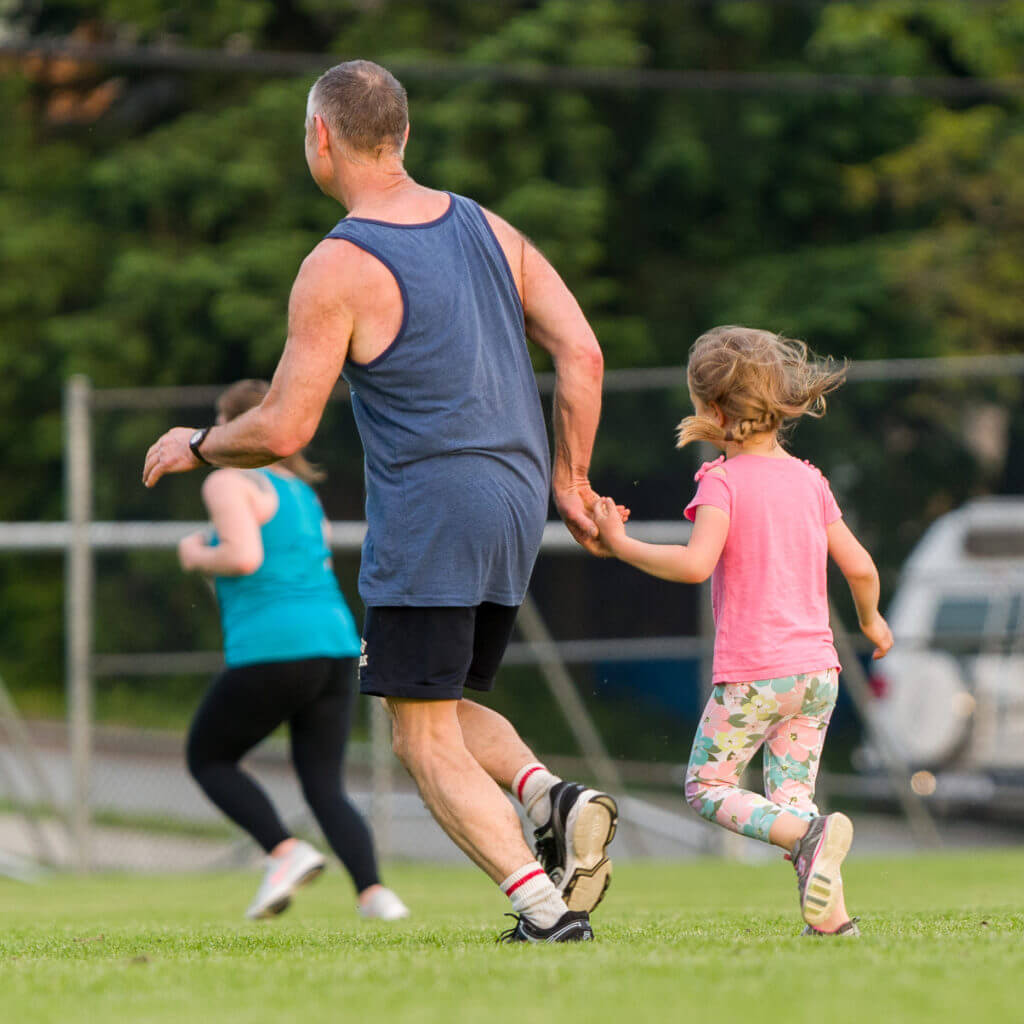 Everybody's encouraged to participate, and exercises can almost always be modified to accommodate your needs!
Check Out Our Testimonials
"I was diagnosed with Crohn's disease at age 25 but metamorepHIIT society helps me stay motivated and accountable to my goals every week. Today at age 28, I am a journeyman Electrician and certified trainer and my health has come full circle"
"At bootcamp they modified my entire workout so that it accommodates to my injury. I was in a motor vehicle accident and have chronic back pain ever since. Thanks for helping me get back to normal metamorepHIIT"
"Thanks everyone, I have never pushed myself like I did today. Everyone was so awesome. I can say that for the first time I really had fun while working out!"
"metamorepHIIT is like a family to me. I joined this community 2 years ago and since then my Tuesdays are full of fitness, positive energy, and fun! Excellent trainers and people"
If you would like to support us and keep bootcamp free, you can donate via Paypal using the button below.
Rochester Park (north parking lot area).
Rochester Elementary (Indoor Gym).